Studying at the Cyber Campus NRW
Under the umbrella of "Cyber Campus NRW", the Hochschule Niederrhein and the Hochschule Bonn-Rhein-Sieg are intensifying their activities in the field of IT security. To this end, both offer new degree programmes that complement each other in their focus areas.
For example, the Hochschule Niederrhein has launched the Bachelor's degree programme "Cyber Security Management" at its Mönchengladbach campus for the winter semester 2020/21. The students will learn how to recognise and combat cyberattacks, create risk analyses and develop strategies to prevent security incidents. Since the summer semester of 2021, a Master's degree programme has also been available which focuses on management tasks in IT security. Close networking with the Clavis Research Institute and IT security organisations as well as problem-based learning and application-oriented project work are core elements of the degree programme.
At the Hochschule Bonn-Rhein-Sieg the Bachelor's degree programme "Cyber Security & Privacy" will start in the winter semester 2021/22 at the Sankt Augustin campus. This programme is developing from the existing area of specialisation in IT security in the computer science degree programme. It imparts a solid knowledge of the basics of computer science and offers a wide range of specialist topics from the areas of cyber security and protection of private data. Practical content is taught by professors from the Hochschule Bonn-Rhein-Sieg, experts from the Federal Office for Information Security (BSI) and the Fraunhofer Institute FKIE.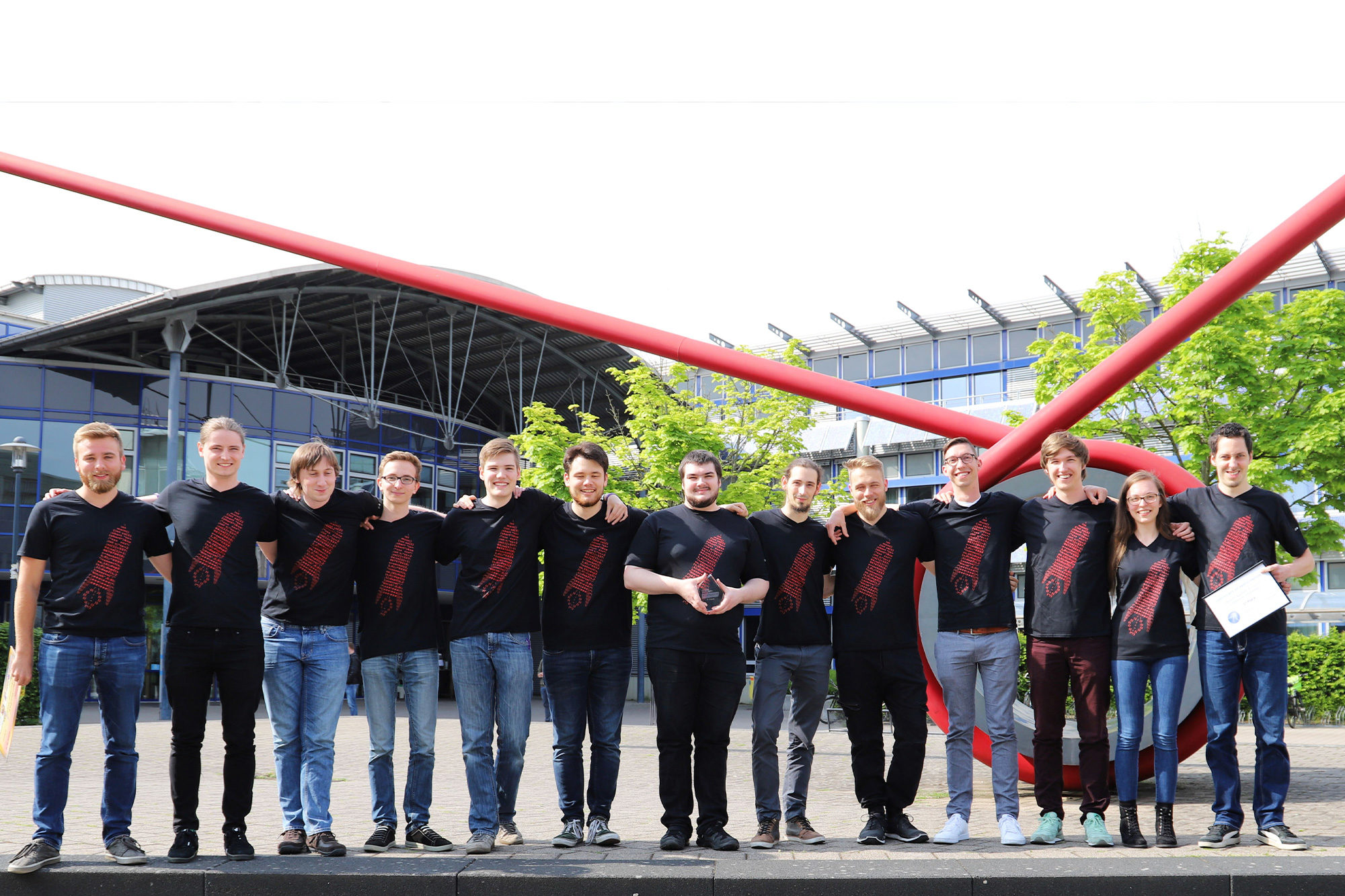 As the topic is evolving rapidly, both universities regularly modify their teaching content in line with current developments. At the same time – and this is characteristic of universities of applied sciences – a great deal of emphasis is placed on practical relevance. The students frequently work on projects in small groups and apply their specialist knowledge in a company for twelve weeks. The universities and their students benefit from their excellent networks with companies, authorities and research institutions.
The study programmes "Cyber Security Management" and "Cyber Security & Privacy" are offered independently of one other, although in-depth cooperation between the universities is planned. For example, courses are planned for optional compulsory subjects that can be attended by students of both degree programmes and are recognised in both universities.